If you're looking to improve your Irish flute playing there's one thing that's even more effective than practice, and that's listening to as much traditional Irish music as possible.
So, to help you out, I've rounded up some of my personal favourite solo flute albums for you. These are, in my humble opinion, some of the greatest contributions to Irish flute playing and these brilliant players are sure to inspire!
So without further ado and in no particular order…
McNeela's Top 5 Traditional Irish Flute Albums
Matt Molloy – Stony Steps
When you think of traditional Irish flute playing, there is one name that immediately springs to mind, Matt Molloy. Matt is rightly considered one of the most influential traditional Irish musicians of all time and he is responsible for bringing Irish flute playing to a completely different level and inspiring countless generations of flute players, not just in Ireland but around the world.
I could easily have given all five spots to this iconic musician and his superb solo albums, but that would do a disservice to all the other flute players out there worth listening to. So I've reined myself in and chosen just one of Matt's recordings – my personal favourite – Stony Steps.
Stony Steps offers a wonderful collection of tunes that every flute player should now, performed with amazing skill and dexterity. Matt's fingering, ornamentation, melodic variations and unique style are worth drawing on for inspiration:
To learn more about this iconic flute player and his cosmopolitan playing style check out my Irish music blog: How to Play the Irish Flute like Matt Molloy
Catherine McEvoy – The Home Ruler
Catherine McEvoy's flute playing is an excellent example of the Sligo-Roscommon flute style. Catherine is one of the most influential flute players in Irish music. Her album, The Home Ruler is a masterclass in traditional flute playing.
Catherine's playing style is rhythmic and lively, yet never rushed. She is a musician who is always in control of her instrument – a true master.
Catherine's flute playing is easily identifiable, thanks in part to the make of flute she plays. The instrument in question is a beautiful vintage flute – a Rudall and Rose. The flute is keyed, with no metal tuning slide and a solid wood unlined head. It produces a beautiful, distinct woody sound. Catherine received the flute as a gift many years ago and has played it ever since:
Harry Bradley – As I Carelessly Did Stray
Harry Bradley is one of the finest proponents of the rich Belfast fluting tradition, which includes such other fine musicians as Tara Diamond and flute maker extraordinaire Sam Murray.
The Northern Irish flute tradition has developed its own unique fast and furious playing style that is highly rhythmic and heavily accented. There's plenty of huffing and puffing, with fingers flying a mile a minute, but it's matched by unimaginable skill.
Harry Bradley's playing is immediately identifiable as heralding from this tradition, yet remains full of individual character. Harry has a number of wonderful recordings to his name, but my favourite has to be As I Carelessly Did Stray. You won't find it on any digital platforms, but it's well worth getting your hands on a physical copy. You won't regret it!
Kevin Crawford – D Flute Album
Most people know Kevin Crawford as the driving force behind the legendary trad ensemble Lúnasa, but for many years Kevin has been an iconic flute player in his own right. His debut album, aptly title D Flute Album, blew me away when he released it back in 1995 and continues to do so today.
If it's fast paced, lively music you're after, then this is the album for you. Nine of the fourteen tracks are reels! Packed full of the best Irish flute tunes, it's a fitting demonstration of Kevin's technical skill and phenomenal breath control. There's plenty to learn from hearing him in action on this seminal recording. D Flute Album is guaranteed to delight listeners from start to finish.
Conal Ó Gráda – Cnoc Buí
Cork native Conal Ó Gráda is a prime example of the Sliabh Luachra musical tradition – an iconic, highly rhythmic playing style that features polkas and slides played at breakneck speeds.
The Sliabh Luachra style gets its name from the mountainous region in the southwest of Ireland where it orginates, between West Cork and South Kerry – the true wilds of Ireland!
Conal's flute playing is furious and fast paced, reflecting the local tradition in which he has been immersed since birth. The tunes on Cnoc Buí are played with lively punchy rhythms, full of rhythmic drive with a strong barking tone.
Unaccompanied recordings are all too rare these days, so if you're looking for a true solo flute album, Cnoc Buí is the perfect choice for you. Other than some occasional bodhrán accompaniment, the focus is entirely on Conal's iconic flute playing, allowing the Irish flute to shine in all its glory:
A Little Something Extra…
I know I said I'd limit myself to a top 5, but it would have been remiss of me not to recommend one (or three) of the best Irish flute compilations to have been produced in the last few decades.
The Flute Players of Roscommon Volumes 1, 2 & 3
There must be something in the water in Roscommon as this small county has produced some of the greatest and most wooden flute players Ireland has ever known. This stronghold for flute playing has developed its own highly stylistic, vibrant flute playing culture.
In 2004 the Roscommon Flute Players Society was formed to celebrate, preserve and encourage its thriving flute tradition. The society released three superb compilation albums featuring iconic Roscommon flute players including Peg McGrath, Patsy Hanly, John Carty, John Kelly and more!
These compilation albums are vital for the preservation of the recordings of generations of flute players who have not recorded solo albums but have very much left their mark on the world of Irish music. They also offer incredible value for listeners, featuring a veritable who's who of Irish flute players from start to finish!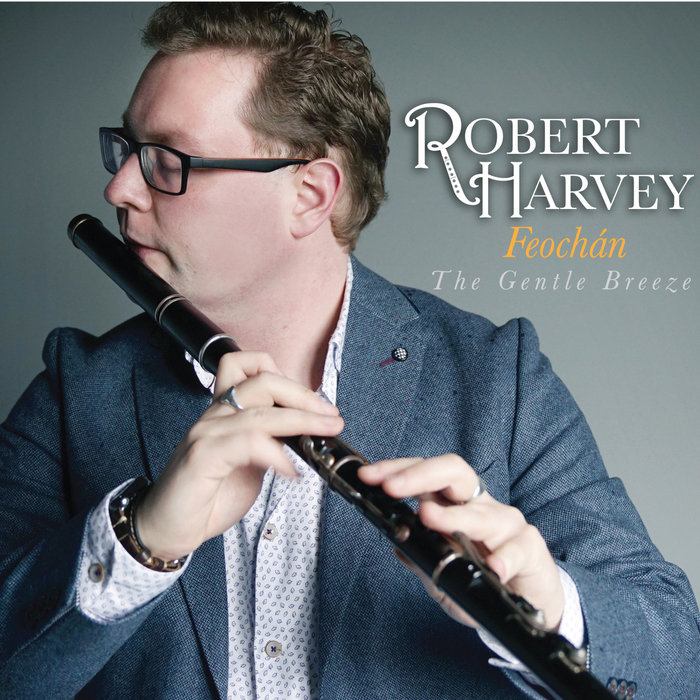 Highly Recommended Irish Flute Albums:
You might agree with my top choices, you might disagree. Perhaps some of your favourites have made it on to my highly recommended list below? If not, let me know in the comments section:
Séamus Tansey – King of The Concert Flute/Easter Snow (Pretty much anything by the legend that is Séamus Tansey!)
Paddy Carty – Traditional Irish Music (played on the Radcliffe keyed system)
Robert Harvey – Feochán
Neansaí Ní Choisdealbha – Draoícht na Feadóige
Louise Mulcahy – Tuning The Road
Michael McGoldrick – Morning Rory
Flook – Flatfish
John Wynne – Like The Wind
Where to Source Irish Flutes?
McNeela Instruments is the answer to all your flute related needs. Whether you're looking for a simple system flute or Boehm system flute, a keyed flute, keyless flute, or classical flute, we have something for you.
We stock a range of flutes which are usually made from wood – including African blackwood, rosewood, cocuswood and olivewood – polymer, delrin, plated silver, sterling silver and more.
Our wooden flutes are designed specially with traditional Irish music in mind – perfect for those looking to upgrade from the tin whistle.