When you first start playing music, it's important that you have the right tools. That's where we come in. 
McNeela Instruments offers an exceptional range of fiddles and violins, designed to help you sound your very best, regardless of experience.
So if you're looking for a violin for sale, let us introduce you to our best student violin, the McNeela Advanced Student Violin.
Violin Price Guide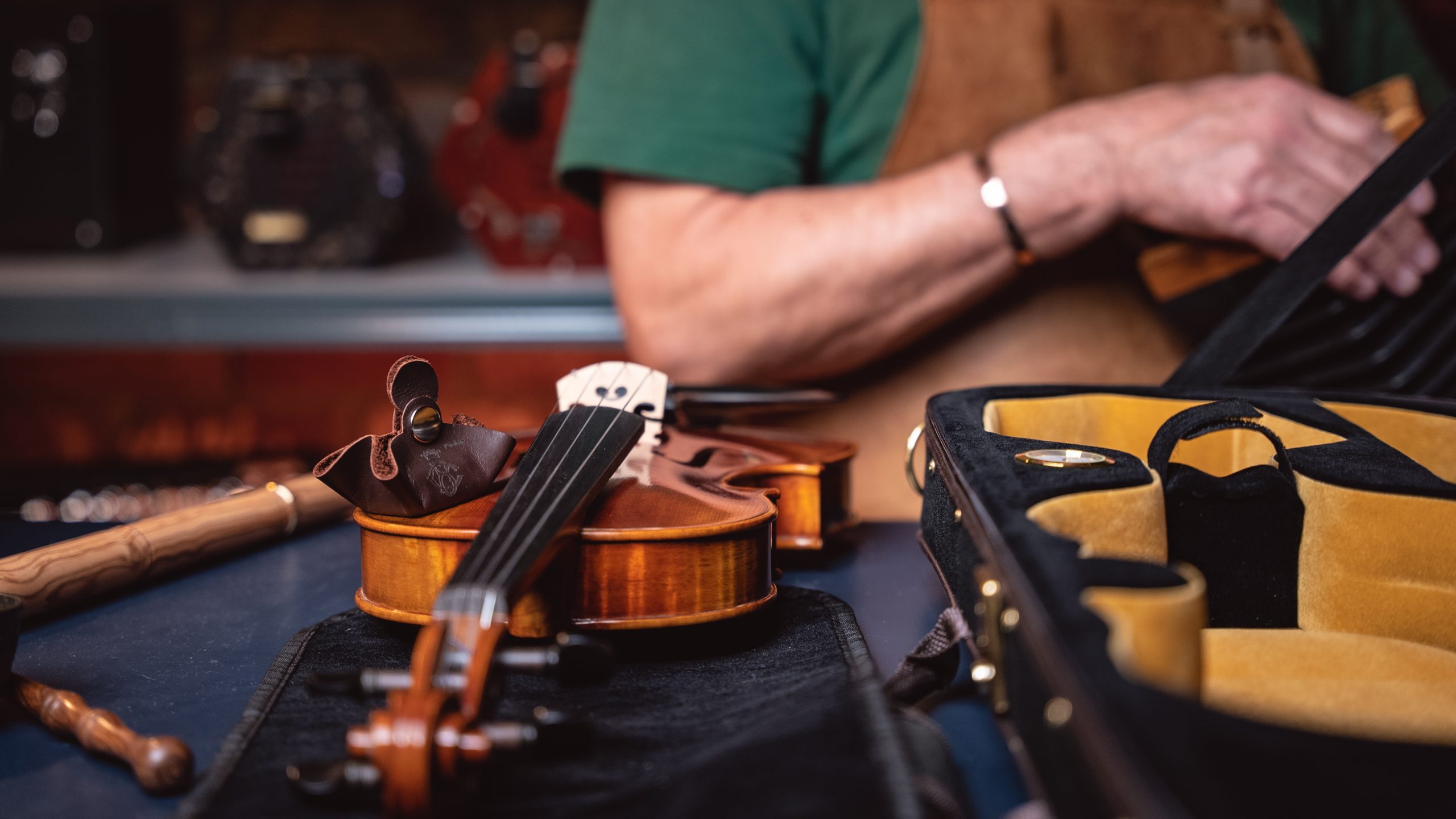 How Much Does Buying a Violin Cost?
The cost of a violin depends on the quality of the instrument. There are many different types of violins available including those designed for beginner, intermediate, advanced and professional violin players.
How Much is a Decent Starter Violin?
Beginner violins can vary in price, but a good quality instrument will typically cost anywhere between $350 – $900.
Intermediate violins – for those who have progressed beyond the early beginner stage but have not quite reached the level of an advanced student – can cost anywhere between $850 and $2000.
Advanced violins will cost upwards of $2000. This price reflects the quality of premium wood used. A large amount of time and handcrafted skill also goes into making them.
Professional violins can cost upwards of $10,000. The sky's the limit!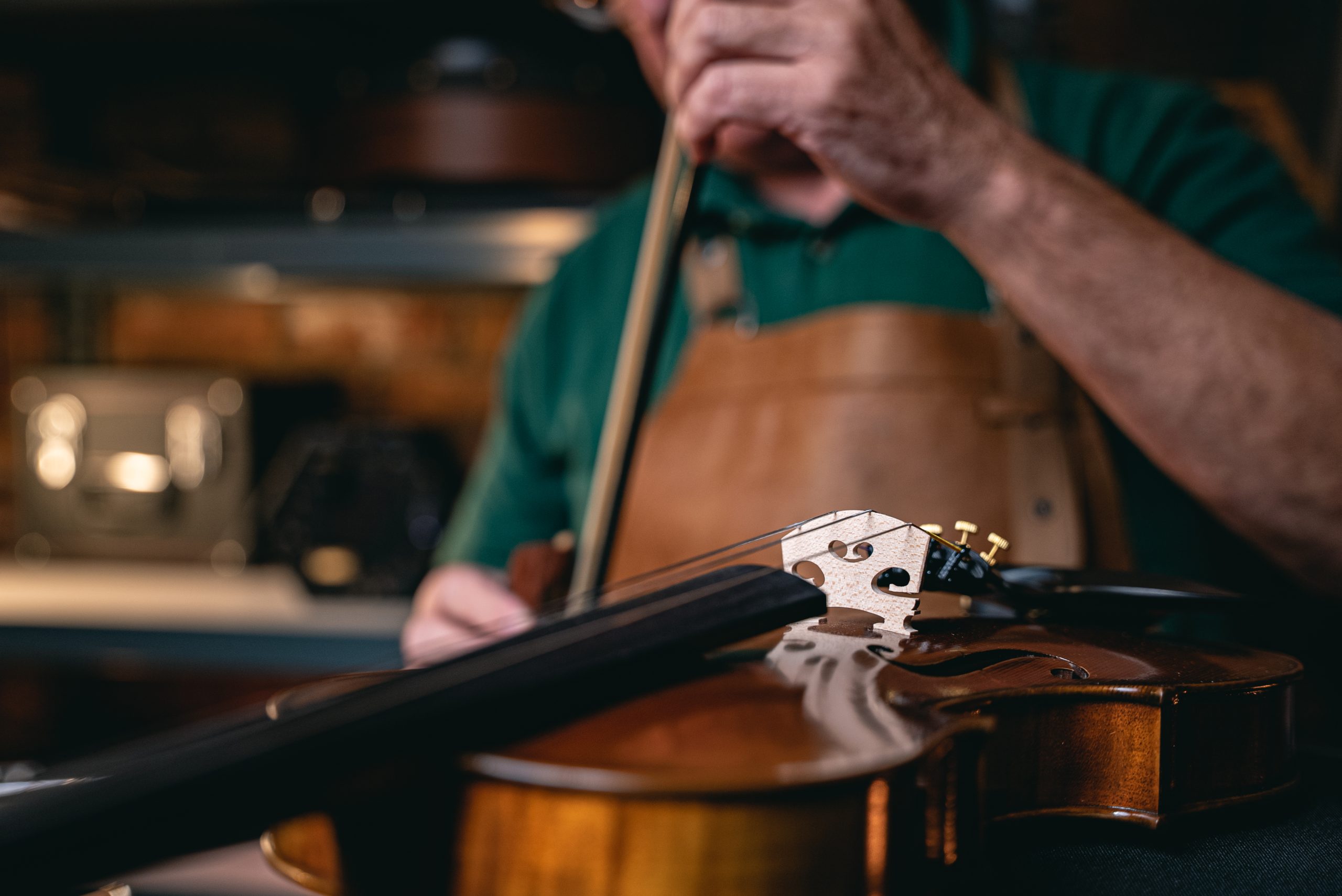 What is a Good Violin to Buy for Beginners?
When first starting out, many people make the mistake of buying too basic an instrument that won't cater for their developing needs as a musician. For adult beginners in particular, I always recommend starting out on a good quality acoustic student violin that will guarantee to see you through to the next level of playing and serve as a quality investment.
The best selling McNeela Advanced Student Violin Set is perfect for beginners. This comprehensive set is fully kitted out with violin, carbon fibre bow, strings, rosin and of course, a case. In other words, it's got everything you need to get started.
The McNeela Advanced Student Violin is a full sized violin designed not just to get you started however, but most importantly, to keep you playing until you've reached the next stage of your musical journey.
Quality Materials
Made from quality tonewood and fitted with quality strings, it produces a bright, warm tone that's perfect for playing Irish music or classical music. 
Listen to the video below to hear Irish fiddle player and classical violinist extraordinaire, virtuoso Aoife Ní Bhriain, put it through its paces and show you just how versatile this instrument truly is:
As you can see, this is an instrument that not only sounds good – it looks good too. The sleek spruce top and maple sides are hand finished for an antique effect, so the violin looks far more expensive than it is, guaranteed to turn heads at any session. 
This is the perfect setup for a student who wants to make progress with their playing. 
The Best Violin Strings for Student Violins
The McNeela Advanced Student Violin is designed with playability in mind to make learning and playing easier. That's why it's fitted it with Infeld Dominant medium gauge, synthetic strings.
These strings are the perfect choice for a beginner violin player. Durable and long lasting, they're also highly flexible, making them easier to play.  As you can hear in the video above they produce a rich, warm tone. They also hold their tuning well – an incredibly useful feature for those just starting out!
Reviews
Don't just take my word for it. Here's what many happy musicians have to say about the McNeela Advanced Student Violin:
"Beautiful sound." – Dean B.

"Great sound, great value! The McNeela violin is a quality instrument, and comes with every you'll need to get started. I look forward to many happy hours learning how to play it." – Patrick G.

"A lovely instrument. Nice sound." – Dermot S.
Violins for Sale
Not sure which violin is for you? Why not browse the full range of McNeela Violins for sale and see if something catches your eye. We have an exciting range of new and vintage instruments, including all the accessories you might need – violin bows, strings, rosin, cases, gig bags, books, CDs and more – perfect for classical or traditional Irish music students.
If you need a little more guidance, make sure to check out the McNeela Irish Music Blog which includes plenty of helpful violin buyers guides.