My third post on living legends of traditional Irish music is about Matt Molloy, a man who has become so synonymous with traditional Irish music in Ireland that to hear his name immediately conjures visions of cosy pub sessions, beautiful solo playing and high-octane big group trad music.
His eponymous pub in Westport, Co Mayo, 30 years in business this year, is a mecca for Irish music fans the world over; to catch a good traditional Irish music session here is to never need to catch another one!
He's been fluting since 1955 and has played in or with practically every major trad group since then – the terms virtuoso and maestro seem almost too meagre for him.
Childhood
Born in January 1947, in Ballaghaderreen, Co. Roscommon, Matt Molloy started playing the traditional Irish flute at the age of 8. His father, uncle and grandfather were enthusiastic flute players and once his father saw Molloy's interest he took it upon himself to teach him.
As Molloy himself says, "I soaked up the music as a child. That's the only way I can put it … I just got hooked on it and I suppose my father did and my uncle and my grandfather. It's just the sound of the instrument that appeals to me … I can express what I feel best on that instrument" Source
His first flute was by German piano makers, Wurlitzers, which his father had purchased in New York in the 1920s and had been put away and rarely played but this was the flute that started Molloy on his illustrious musical journey. Small and sweet-toned it was good for solo playing but could not be heard in a session or group playing so it was eventually replaced with a more powerful Rudall & Rose flute
Molloy played the flute at every given opportunity; fortnightly family get togethers and an enthusiastic teacher and traditional Irish music lover who lived next door all providing the young player ample space to explore his gift. He was also well-known by visiting Céilí bands when he would jump up on stage and relieve the flute players who could then get down and enjoy the dancing – he was understandably popular notwithstanding his incredible talent.
All his hard work and practice culminated in a win at the All Ireland Flute Championship plus innumerable Fleadh Cheoil and music competition wins by the age of 19.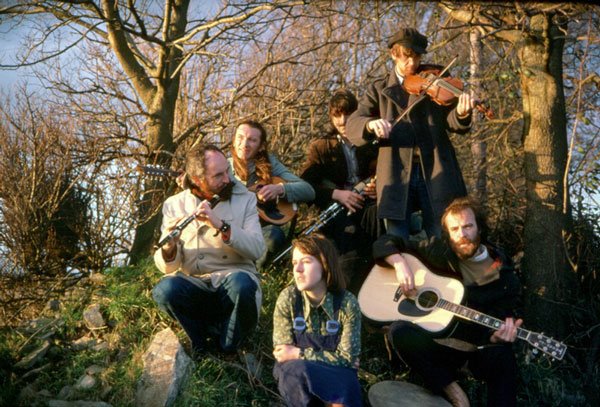 Early Musical Years in Dublin
Matt moved to Dublin in the late 1960s when the city was undergoing the beginnings of a massive folk music revival. He met Paddy Moloney at one of the myriad music sessions at which he found himself and the rest is modern day traditional Irish music history!
Moloney invited Molloy to join The Chieftains in 1979 but not before Molloy set up one of Irish music's most beloved and influential traditional Irish music groups, The Bothy Band.
Matt Molloy along with his fellow-musicians, Donal Lunny, Paddy Keenan, Paddy Glackin and Tony McMahon, formed the group in 1975 and were then joined by brother and sister, Tríona Ní Dhómhnaill and Mícheál Ó Dómhnaill.
Watch out for Molloy's Solo at c. 03.20
It was Molloy's "extensive collection of tunes, and his sequencing of them, that helped The Bothy Band to make Irish music into a transcendental experience for an international audience accustomed to rock 'n' roll, and set the high-water mark for all subsequent traditional groups". Merrily Harpur source: The Irish Times
They disbanded in 1979 but Molloy's flute playing with Paddy Keenan on uilleann pipes on the band's debut album track The Kesh (jig) will forever go down in Irish flute-lore as the beginning of a whole new world of possibilities for the simple system Irish wooden flute.
Molloy went on to join the second iteration of Planxty in 1978 which at that time boasted Irish music giants Andy Irvine, Dónal Lunny, Christy Moore and the late great Liam Óg O'Flynn among its number, to enormous worldwide success.
Days of The Chieftains
It was just after the release of Planxty's album After the Break in 1979 when Molloy left Planxty to join The Chieftains, at the behest of Paddy Moloney, only the second non-Dubliner to ever join the group. Matt remains a member of this Grammy award-winning Irish trad super group to this day.
Since then he has also played and worked with Paul Brady, the Irish Chamber Orchestra, Mícheál Ó Súilleabháin, Shane McGowan and Dónal Lunny. He has featured on countless albums – solo, collaborative and group, too many to mention here – but his self-titled album, 'Matt Molloy' where he plays with Dónal Lunny on bouzouki is considered by many to be the finest Irish flute album ever recorded.
'Music at Matt Molloy's', recorded at Molloy's pub in Westport in 1993, is probably one of the best known traditional Irish session albums in the world and has created legions of trad music fans across the globe and ensures droves of tourists through the pub on any given day of the year. I'm sure I've Matt to thank in part for my own small place on the international scene of trad music.
Honestly, I could go on and on but suffice it to say that Matt Molly represents the thread of excellence that has run through nearly every epic trad music offering since the 60s – he is a giant among Irish musicians.
Unique Molloyisms
Matt Molloy is well known for playing tunes more associated with pipers and Irish fiddle players rather than flute players and he was the first Irish flute player to play a hard D, which has been copied by all top flute players ever since, notably Conal Ó Grada.
Akin to an uilleann piper's hard D, it's the D played 'hard' with loads of edge, complexity and volume using an embouchure technique that Molloy developed. The Gold Ring Jig on the album, 'Matt Molloy' demonstrates it to perfection
Matt Molloy was also famous for introducing playing in the key of Eb as opposed to the more common key of D. This came about, as Molloy tells it, quite by accident when he received a flute in the key of Eb from a friend but found he had nowhere to play it amongst the key of D sessions!
Fiddle player, Tommy Peoples, who liked to play a semitone up from D to brighten the sound would tune his strings up and when he heard Molloy's Eb flute, a playing movement was born. Molloy recorded his first album on the Eb flute and started a trend amongst many Irish musicians to play in Eb which continues to this day and often baffles newcomers to the trad scene.
How to Play Flute Like Matt Molloy
He can also claim to have taken the possibilities of the Irish flute higher than anyone ever before in more ways than one when his beloved Pratten Perfected flute was played on the International Space Station, on St Patrick's Day, 2011 by Irish-American astronaut and flute player, Catherine 'Cady' Coleman, whom Molloy had met years earlier in Houston.
Matt Molloy Today
Released in October 2018, Back to the Island is Matt's first solo album in over two decades and it looks like he's only getting better with age!
'Matt Molloy arrived, in his own right, fully formed on his first solo album … He didn't need to get any better but, for me, Back to the Island, half a lifetime later, shows an even greater fluidity in his playing and sounds like a distillation of all his experience of being that good for that long' – Dave McNally
I caught Matt Molloy at a gig at The Cobblestone in Dublin this January with John Carty, Brian McGrath and Arty McGlynn and surprise surprise it was a terrific night of unbelievable playing. I don't see this living legend slowing down anytime soon!
Alongside these intimate gigs, Molloy still tours with The Chieftains. Summer 2019 sees them in Spain and the UK.
Get all the details of upcoming Chieftain gigs by clicking here.
And who knows, if you pop over to Westport you might be lucky enough to catch Molloy in an "old dark comfortable corner" playing his flute over a pint or two in his beloved bar. And, for Irish music fans, it really doesn't get much better than this.