Whether you're an instrumentalist hoping to improve your playing, or simply a lover of Traditional Irish Music, listening to great Irish musicians is one of the best things you can do to train your ear.
I'm frequently asked for my favourite tin whistle listening recommendations and thought it was about time I put pen to paper and made a list of artists and recordings that I think are well worth your time.
So here's one for my fellow whistle enthusiasts – McNeela's Recommended Listening for Irish Whistle. Check out the list below or scroll down to learn more about some of my personal favourites.
The Best Solo Tin Whistle Albums
When it comes to the tin whistle are many fine players to draw on for inspiration. So many in fact that I'm certain I've probably missed a few gems in my list below. 
These are some of my favourite solo albums, featuring recordings from a wide variety of whistle players, ranging from traditional to contemporary. There's a wealth of individual and regional styles on display, as well as brilliant technical prowess.
In no particular order, I recommend you treat your ears to the music stylings of:
Micho Russell: Ireland's Whistling Ambassador
Seán Potts & Paddy Moloney: Tin Whistles
Carmel Gunning: The Sligo Maid
Noreen O'Sullivan: The Quiet House
Joe McKenna: The Irish Low Whistle
Cormac Breathnach: Musical Journey
Vinnie Kilduff: The Boys From Blue Hill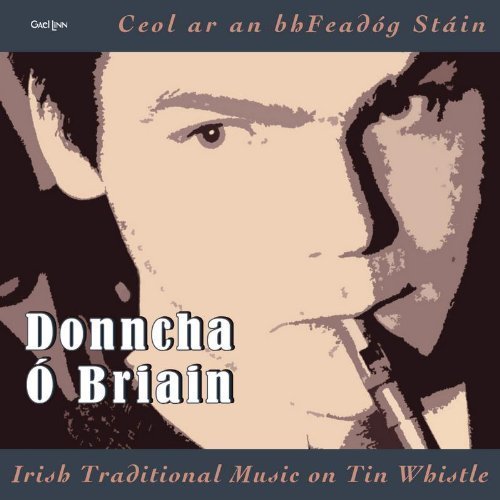 Top Recordings featuring the Tin Whistle:
The tin whistle often serves as a secondary instrument for many Irish flute players and pipers, so you'll find it frequently pops up on many an Irish flute or uilleann pipes album. Most musicians are happy to blow the dust off and treat listeners to a tune or two, showing off their prowess on both of their instruments.
The whistle is also a firm favourite with some of the greatest Irish music groups in existence including The Chieftains, Lúnasa, Flook, The Olllam and more.
Here are some of my favourite albums featuring a mighty tin whistle solo or two:
Kevin Crawford: Carrying The Tune
Mick O'Brien & Caoimhín Ó Raghallaigh: Kitty Lie Over
Marcas Ó Murchú: Turais Ceoil
Flook: Ancora
McNeela's Ultimate Irish Tin Whistle Playlist
To make things even easier for you and to spare you hours of searching, I've compiled as many of my recommendations as possible into a handy Youtube Playlist for you.
Simply click play on the video below or follow this link for hours of listening pleasure: McNeela's Recommended Listening: The Best of The Irish Tin Whistle
A Few Feadóg Favourites
Here's a brief rundown of some of my own personal favourites from the list above – a nice mix of modern and traditional if I do say so myself!
Donncha Ó Briain – Ceol ar an bhFeadóg Stáin
"As fresh as it was over 30 years ago… a fitting legacy to a man that definitively left a lasting impression on traditional music."
– Eileen McCabe
A skilled tin whistle player, Donncha released his debut album in 1979 – it was met with critical acclaim on its release and is still just as highly regarded today. With a bright, crisp tone Donncha's flowing yet highly rhythmic playing brings an exceptional energy to the tunes. His musicality is evident in each track, with his airs taking on a soft, understated sweetness. His subtle playing style and masterful use of ornamentation combine to make his album a masterclass in Irish tin whistle playing.
Brian Finnegan – Ravishing Genius of Bones
'The Ravishing Genius of Bones makes the most of Brian's exceptional talent.' – Living Tradition
Brian Finnegan is widely regarded as one of the most technically skilled whistle players that has ever existed. His playing is bold and full of imagination, yet somehow always delicate. Even the most fast paced of tunes can sound sweet in his care.
Brian's 2010 album, The Ravishing Genius of Bones is one of my favourite albums of all time. It showcases the tin whistle as the astounding virtuoso instrument that it can be.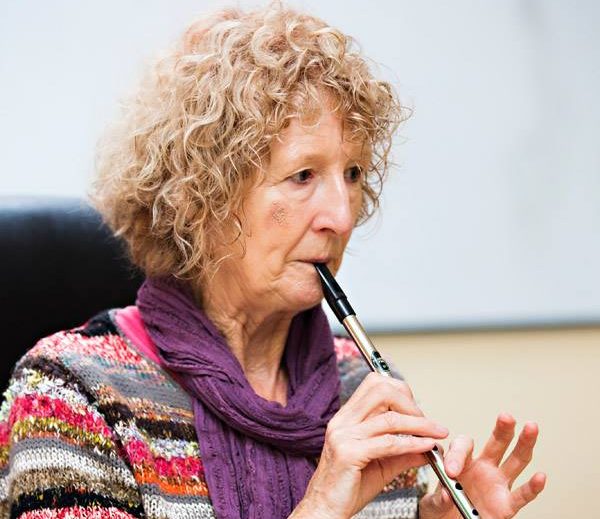 Mary Bergin – Feadóga Stáin
'Just about the best Tin Whistle player this century.' – The Irish Times
Mary Bergin's phenomenal solo albums are the perfect place for any aspiring tin whistle player to start. Feadóga Stáin is one of the greatest Irish tin whistle recordings ever made. A treasure trove of tunes and a masterclass in tin whistle playing, this album revolutionised the world of tin whistle playing, elevating the status of the humble tin whistle.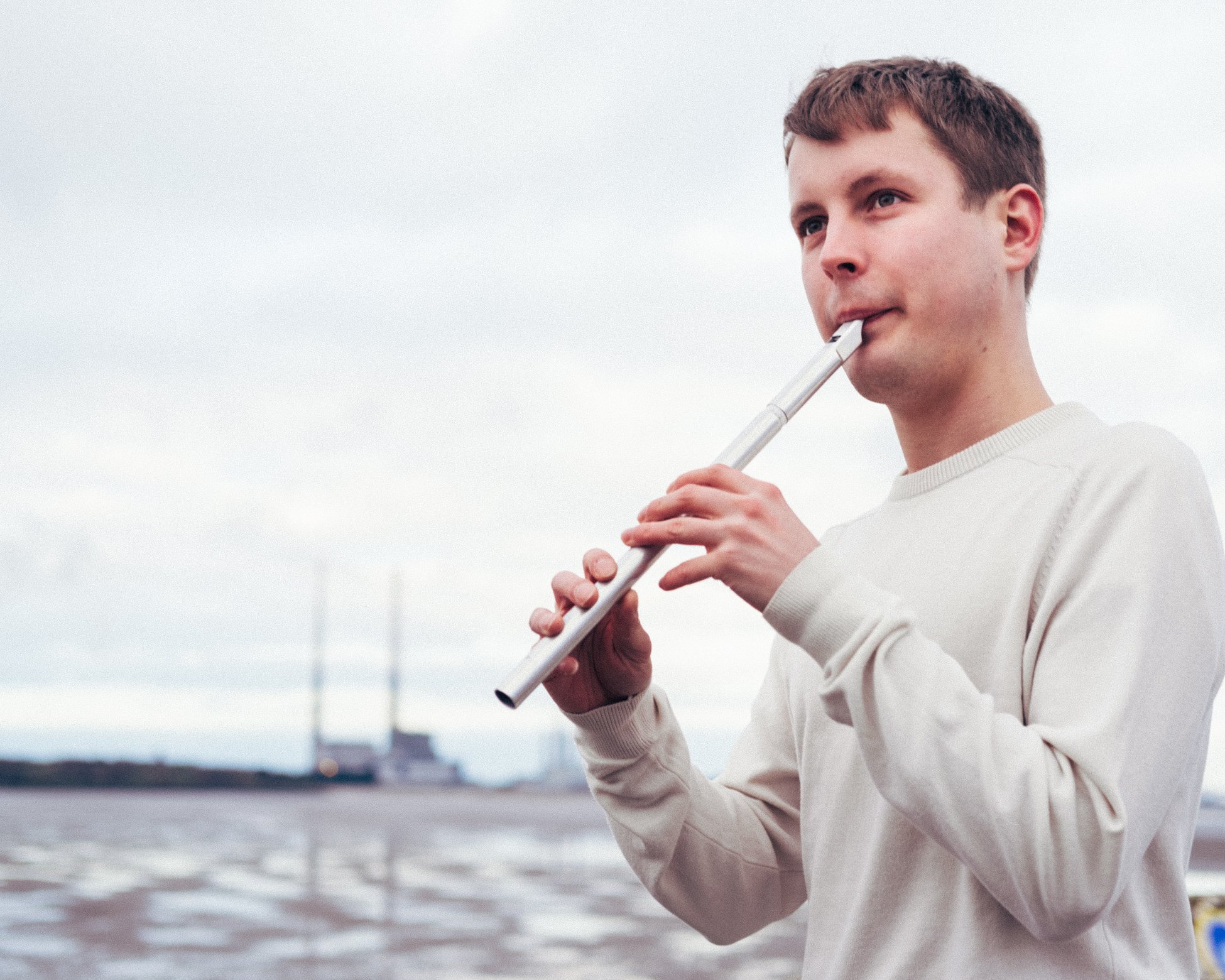 Kevin Meehan – Spanish Point
Featuring sixteen guest artists in total, Spanish Point weaves an intricate musical tapestry, exploring a myriad of textures and arrangement styles, with the whistle taking both a supportive and starring role throughout. Kevin's musical prowess shines through each mix, demonstrating both his technical ability on the tin whistle, and his innate musicality.
While Kevin definitely leans towards the contemporary Irish sound that has emerged from the Irish trad scene in the last few generations – think Flook, John McSherry Band, Lúnasa, The Olllam – there are still glimmers of his traditional roots on this well balanced and well curated album.
More Legends of the Irish Tin Whistle
To learn more about some of the other astounding tin whistle players on my list make sure to check out the following blog posts:
If you're feeling suitably inspired make sure to check my Irish Whistle Store where you can discover my exciting range of tin whistles for all levels of player!