This brand new McNeela Music T-Shirt is part of a celebration. 2019 is a very special year for me. For the eagle-eyed among you, you'll see that I first started making traditional Irish musical instruments in 1979. (It's on the McNeela logo!) I made my very first bodhran and sold it 40 years ago, and haven't looked back since!
I'll be marking the occasion in lots of ways for the rest of the year, but I've been asked so many times if I sell t-shirts that I thought it was high time to have one made.
Even better so when I discovered that literally a stone's throw from where I sold my first bodhrans back in the late '70s, is a screen printers called The T-Shirt Company run by Dubliner, Vinny Byrne, just off Ossory Road in East Wall.
Not only that, but they specialise in printing with the latest water based inks. All done in-house in inner city Dublin.
The Mcneela Tshirt
I chose a grey polycotton blend tee because it's extremely soft, very comfortable to wear, looks fantastic on and is a great unisex style. The ink is a greyish off-white. I wanted the ink to become part of the t-shirt and wanted the design to age with the t-shirt. I hate cracking plastic prints on t-shirts. So Vinny suggested using discharge ink which works by replacing the colour of the t-shirt's cotton fibres with a fresh colour pigment, leaving the print soft and fully integrated with the t-shirt, rather than a print on top of it.
It's supremely comfortable to wear, perfect for playing in. I've already had comments on the softness of the fabric.
Take a look at the screen printing process bel0w. It brings me back to the days when I used to screen print my bodhráns!
Tshirt Screen Printing Process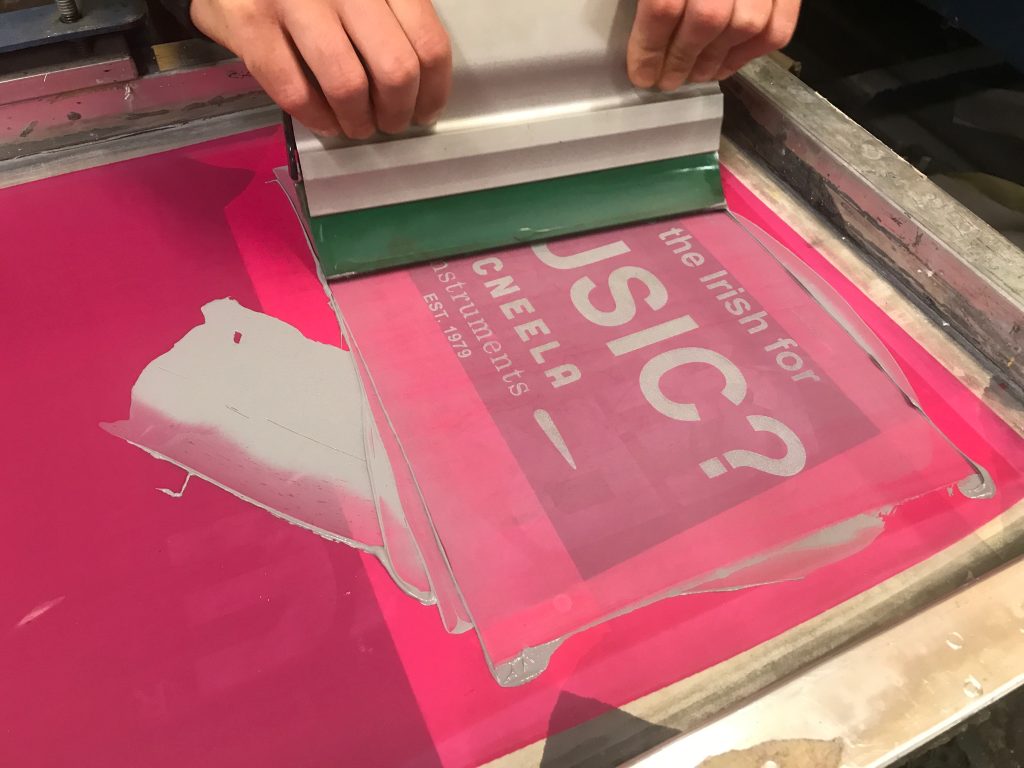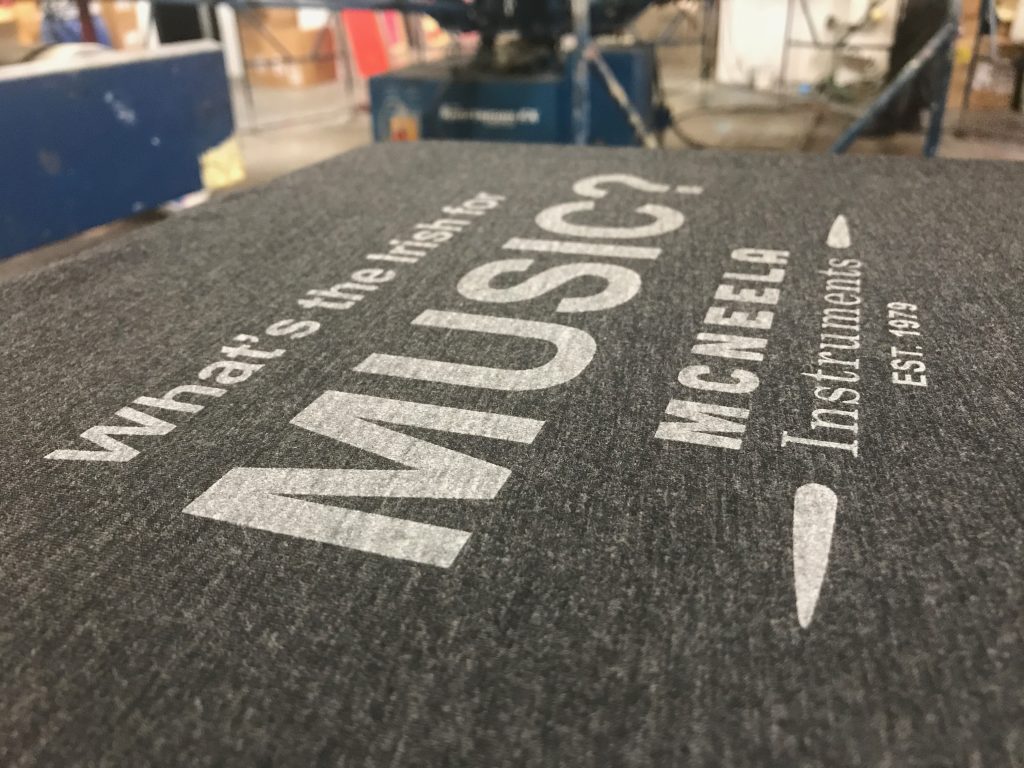 The Finished Result
Needless to say, I'm thrilled with the results! Thanks Vinny, Paul and the rest of the lads. Míle buíochas as obair den scoth.