Begin Again – Relearning your Childhood Instrument
Updated: September 28, 2020
An enquiry I receive a lot is from people wondering about the difficulties of becoming an adult beginner. Particularly, the difficulties an adult beginner faces in relearning a childhood instrument.
There are countless people around the world today who learned an instrument effortlessly as a child, but regretfully gave it up when other seemingly more important things got in the way.
Now, looking wistfully back to what could have been, they begin to see the error of their ways. Many wonder how they might take up that special instrument again. Perhaps relearn it, master it and even someday play for their peers or with fellow musicians.
In the world of traditional Irish music there can scarcely be a greater thrill than playing at a Traditional Irish Music Session. If you find yourself longing for your childhood days of music making, no doubt it would be a dream come true to be able to join in your local session. 
The good news is that it's entirely doable. You'll face some challenges, yes, but none so daunting that you shouldn't give it your best shot!
Here at McNeela Instruments we want you, the adult beginner or relearner, to experience the most satisfying musical journey possible.
So, if you've even the smallest doubt about whether to take up an instrument again, read on for inspiration and reassurance.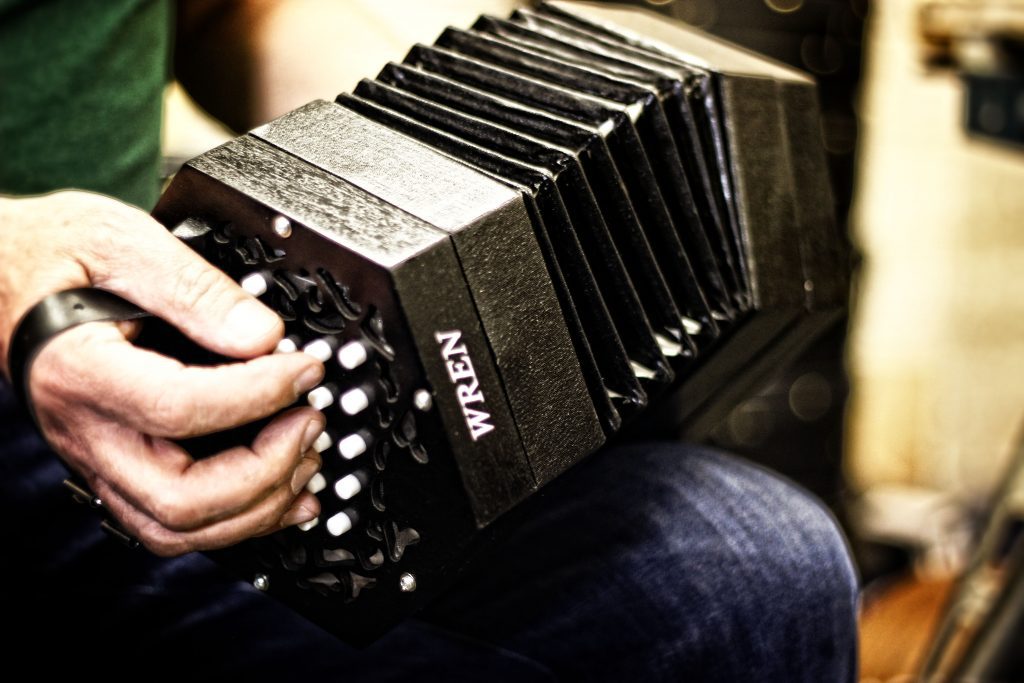 It's Never too Late to Take up a Musical Instrument
You could be six or sixty years retired from playing your piano or violin, but the good news is that as an adult learner, relearning your former musical instrument is absolutely possible.
They say children pick things up more quickly and yes it's true. Children are naturally open and responsive and still have a brain to fill. They also have the luxury of time however, along with mental space, fewer inhibitions and all those other things children are blessed with.
Time and Self Belief
So if their main advantage is time and confidence, there's no reason an adult learner cannot overcome the lack of these precious commodities and relearn a skill they once had.
Give yourself permission to make time and mental space. Yes, there will be frustrations and despondency but do not let this put you off. There's literally no one out there who has ever fully mastered their instrument as there's always something new to learn.
Nothing worth doing was ever completely easy. Learning is a journey, where the journey is the most important part. Patience and tenacity will pay off and breakthroughs will be twice as satisfying now as they were when you were a child.

Finding the Right Irish Musical Instrument
The first thing to look for is the right instrument.
You don't necessarily need an absolute beginner instrument. You probably should look in the advanced beginner or intermediate level range however depending on your previous level.
You'll want an instrument that is easy to play and responsive to your touch. You'll also want one that and sounds makes a beautiful sound. All the elements necessary to encourage you along!
Relearning Basic Techniques
You'll no doubt be relearning some basic techniques. But, if you take the violin for example, your fingers will remember a lot of the note positions and your hand will remember how to hold the bow.
You will of course be rusty, possibly very much so, but a well designed intermediate instrument will ensure you get back to where you were as quickly as possible.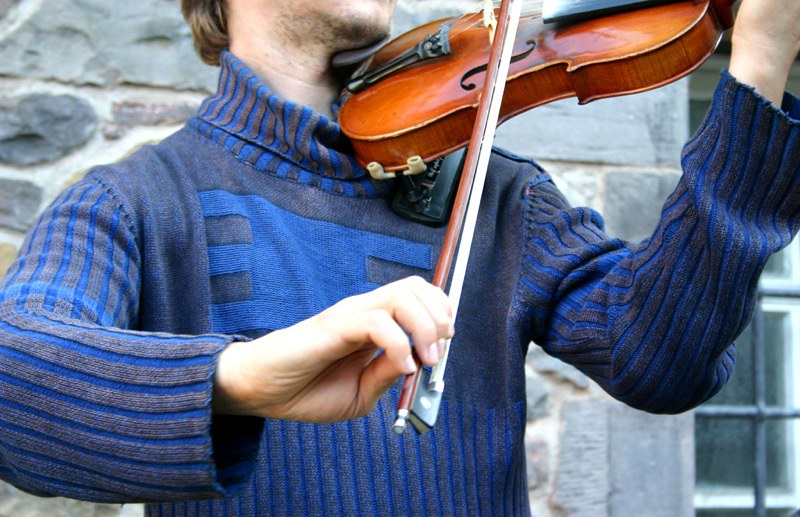 Look for a seller with a water tight guarantee
If you can't physically try the instrument before you buy, try to find a seller with a money-back trial period and a guarantee, better still if they have a trade-in scheme whereby you can upgrade in the future if you want.
Of course, we at McNeela Instruments have all the aforementioned but you're free to do more research online and we'd encourage it.
How to Find a Teacher of Irish Music
If you're lucky you'll have access to a great teacher, either in your area or, increasingly, online.
Skype lessons are handy enough but be warned, if there is a time delay between visual and audio, it can make for a frustrating experience so pre-recorded video lessons may be more suitable if your wi-fi connection isn't great.
If you're taking pre-recorded video lessons be sure to schedule them in at regular times much like you would a normal 'offline' lesson. Pick a time every week and stick to it.
Take a look at this video lesson with Caitlín Nic Gabhann for the concertina and see just how easy it is to get up and running:
A good place to look for music teachers of the Irish tradition in particular is Trad Connect.
Try also Googling 'Traditional Irish Music Teacher' and you should come up with a list of places to contact in your area.
Alternatively, ask your instrument seller if they'd recommend anyone, they often come into contact with teachers. Don't feel anxious about being an adult beginner. A good teacher will want to inspire musicians of any age!
In any event, a teacher will be highly useful in ensuring that any bad habits that might have developed over time are nipped in the bud and ensuring you're motivated to practice for the next lesson.
Soon your confidence will grow, along with your repertoire, so now might be a good time to look for musical groups in your area.
Practice and Play
The next thing is practice.
Depending on your life situation you'll either have plenty of time (lucky you) or you may have very little.
Regardless, committing to daily practice requires self discipline. Even those of you with busy schedules however should aim to put around 10 to 20 mins aside every day.
The great news is that you don't have to have the instrument in your hand for every type of practice.
With a concertina for instance, you could mentally practice finger placement for notes and memorise your push/pull timings. There are plenty of possibilities for this type of practice with any instrument. You can do it anytime.
Be sure to make time for actually making music as well however.
Scales, chords and arpeggios are absolutely essential to practice, but playing music you love will keep the fire lit and spirits up.
This is vital!
Increase Your IQ by Learning a Musical Instrument
The benefits of taking up a musical instrument at any age are pretty obvious in terms of the musical joy and pleasure you and (eventually) others will get from your playing.
But did you know that relearning an instrument has other hidden benefits as well?
Read more about how a learning a musical instrument can increase your IQ
Forget brain training games. Taking up a musical instrument later in life is one of the few scientifically proven ways to properly exercise and de-age the brain. According to The Irish Examiner, neuroscientists recommend learning a musical instrument as a way to exercise and bolster the brain.
By playing music as an adult beginner, you're actually firing up the neural pathways of your brain again. This increases both your cognitive function and your IQ.  These benefits far outweigh any frustration you may experience during the learning process as an adult beginner. Just think of the joy you'll feel when you realise that something you feared lost now rediscovered. What a sense of achievement!
At the very least you could treat those 10 – 20 minutes a day as active meditation, a way to halt the endless carousel of thoughts and give the brain an unbeatable workout to boot.
The Next Step for the Adult Beginner
So what are you waiting for?
Get in touch with Paraic and the team at McNeela Instruments if you're thinking of relearning an instrument or even taking up a new instrument, we've nearly forty years of experience with musicians of all levels including adult beginners and relearners. We love to talk music!
For more inspiration take a look around our blog posts. We've also gathered links to some inspirational posts on relearning or even taking up an instrument later in life.
See below:
Get Back into an Instrument After a Long Break
Is 40 too late to take up a musical instrument?
Take a look at the discussion on this thesession.org forum. The poster asked was it too late to fiddle at 40? The answers that came back referred to people decades older taking up the fiddle for the first time and playing competently in a traditional Irish session within months.