The McNeela Maestro Violin is one of our best selling violins and one of the most popular violins we've ever stocked. The Maestro is the next step up from my Advanced Student Violin (the best beginner violin you'll get your hands on) in our in-house McNeela violin series, earning it the title of the best intermediate violin for sale (under $1,200/€1,100).
The McNeela Maestro: The Best Intermediate Violin for Sale
Perfect for any level of musician, from beginner right through to intermediate or even advanced, this versatile instrument is designed to see you through as many stages of your playing as possible and to carry you that little bit further. It will really take you places!
The Maestro is beautifully designed and expertly crafted to give you the best playing experience possible. It's lightweight and comfortable to play and, most importantly, highly responsive, with a rich, warm tone
Of course, a good violin is nothing without a good bow to accompany it. So to help you get the most out of your instrument we've included a beautiful carbon fibre violin bow. Sturdy yet flexible, and highly responsive, it pairs perfectly with The Maestro offering you the best sound.
Only the best accessories will do for this violin. That includes premium Infeld Dominant strings that will really make your instrument sing! Hear them in action in the video below, played by violin virtuoso Aoife Ní Bhriain:
Responsive Performance
Let this happy customer tell you about his experience with the McNeela Maestro Violin:
'I've been scratching away on a cheap, student fiddle for several years. It's been a triumph of perseverance over progress. Paraic McNeela's latest offering of the Maestro violin package caught my eye and I bought it. I'm just stunned by this instrument. It is a gigantic step up in quality for me. The Maestro's responsiveness and tone make me think I might actually master the fiddle.' – Bill T.
So whether you're hoping to become a great Irish fiddle player or a classical music savant, this is the violin for you. As its name suggests, this violin is guaranteed to transform you into a performance-ready maestro musician.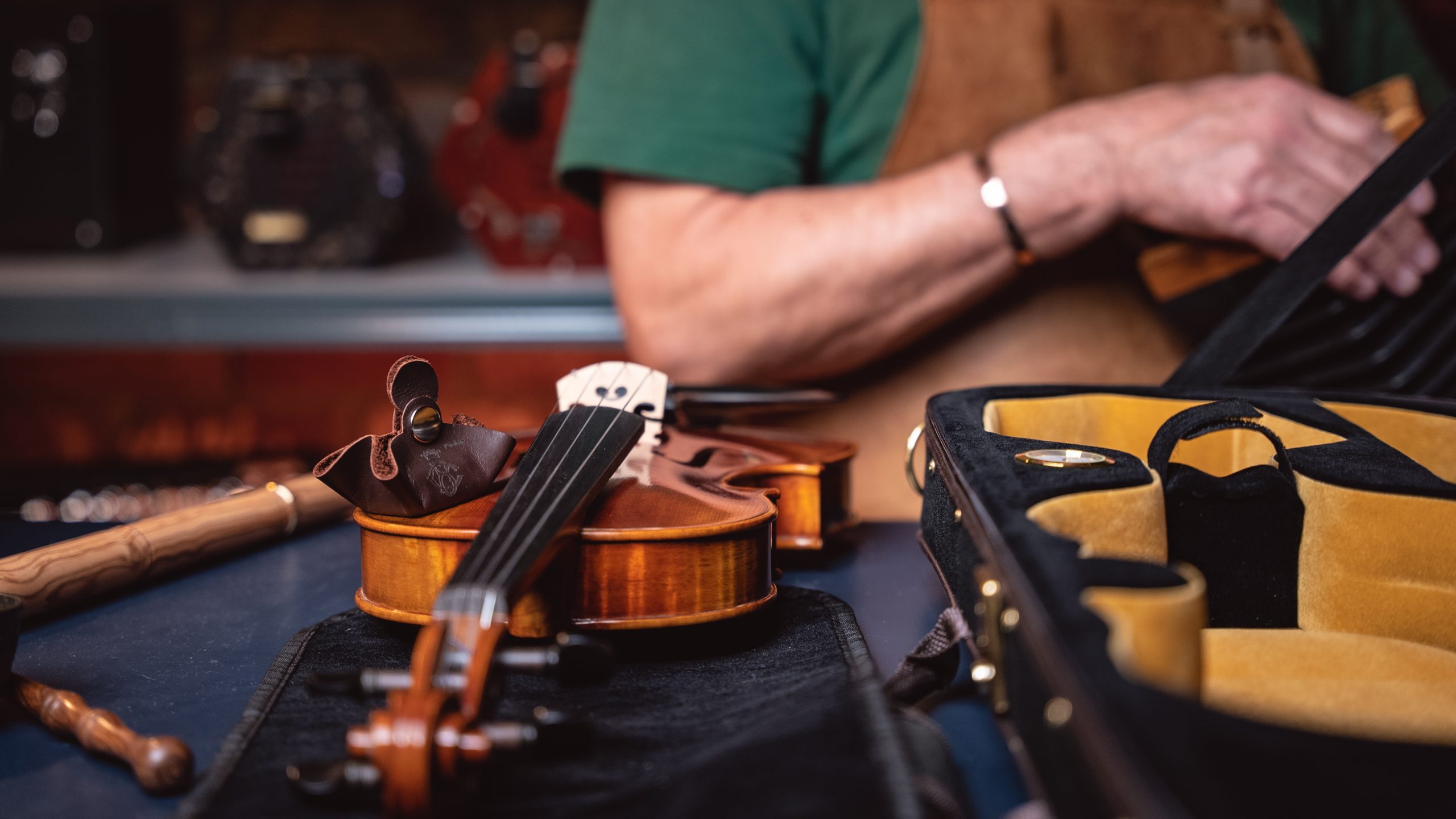 Price Guide: How Much Does Buying a Violin Cost?
The price of buying a violin can vary depending on the quality of the instrument in question. There are many different types of violins for sale today including instruments designed for players at beginner, intermediate, advanced and professional level.
Beginner violin price: a good quality beginner violin will typically cost anywhere between $350 – $900/€330 – €860.

Intermediate violin price: Intermediate or student violins will cost between $850 and $2,000/€810 – €1,900. The McNeela Maestro Violin offers an incredibly reasonable price for an instrument of its standard in this category.

Advanced violin price: Advanced violins can cost upwards of $2,000/€1,900, while the price of professional violins increases significantly, costing upwards of $10,000/€9,500. This may seem expensive to the uninitiated, but this price reflects the quality of materials used as well as the hours of expert craftsmanship required.
Expert Advice for Violin Buyers
If you need a little more guidance, make sure to check out the McNeela Irish Music Blog which includes plenty of helpful violin buyers guides, packed full of expert advice and information, including:

Violins for Sale
Not sure which violin is for you? Why not browse the full range of McNeela Violins in our online music shop and see if one of our instruments catches your eye. We have an exciting range of new and vintage instruments in store, at every price, including all the accessories you might need. Best of all, each of our violins comes with a money back guarantee, giving our customers peace of mind for a worry-free purchase.