A few pointers for students (and their parents) who are learning traditional Irish music at a young age.
By McNeela Instruments' Guest Blogger – Conal Ó Gráda © www.conalograda.com
Enjoy it
Find a teacher you like, someone who knows a lot about the instrument you're learning and who encourages you to get better. Expect them to push you to practice and learn new tunes but also to be understanding if you sometimes have other things that get in the way (important things like hurling or camogie!).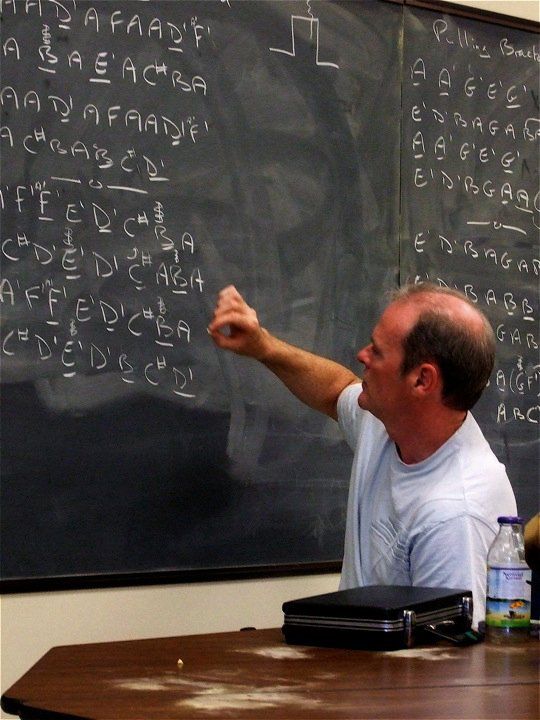 Perform as much as possible even when you are a beginner. Play for your parents and your grandparents, they will be delighted to hear how you are progressing. Play at any family occasions like birthdays or Christmas.
Play music with your friends. Meet up with them and bring your instruments so you can play together and swop tunes.
Try to learn a few tunes by yourself and play them for your teacher and your friends.
Don't Specialise Too Early
Most kids start playing music on the tin whistle and then move onto other instruments as they get better. Don't rush into taking up another instrument too soon.
You can learn a lot about how to play music on the tin whistle which will stand you in good stead for other instruments; you will learn melody, precision, rhythm, phrasing, articulation and repertoire. Having a good foundation in these will make taking up a new instrument much easier.
Try a few different instruments to see which you think you will like best (the Irish flute is always the best!). You can always change your mind if you don't like your initial choice.
Buy a Good Instrument
Cheap instruments are much harder to play than good ones. Bad instruments are usually (but not always) cheap. Always get advice from someone knowledgeable about which instrument you should buy, and make sure beforehand that you can bring it back if you're not happy. It is much easier and much more enjoyable to learn on a good instrument. They might cost a bit more than the cheap ones but if they're looked after they will hold their value and can be sold on if necessary.
Practice with Purpose
Always try to improve when you practice. That's the whole point of it.
If you have a new tune each week, play it slowly over and over again at first. Learn to sing or lilt the tune. This will make it much easier to play it. If you have learned it from written notes try to play it without looking at them. It is very important to be able to play your tunes off by heart.
This will allow you to concentrate on playing perfectly instead of concentrating on reading. It will also help you when you try to play a bit faster. Never play so fast that you feel out of control and begin to miss notes or mess up some of the technique.
Practice straight after your class so you can remember what you learned.
Practicing for a short time every day (say 15 minutes) is much better than a longer time once or twice a week.
Some musicians practice until they get it right. The best musicians practice until they never get it wrong!
Make Playing Part of Your Social Life 
Join up with groups your own age who play music. A lot of kids like the fun that comes from entering the group competitions in Scór and the Fleadh Cheoil. Focus on playing your best and enjoying yourself and don't place too much importance on winning. Play at any social events that come your way – Christmas concerts, fundraising events, parties. Do this with your friends if possible. You are much more likely to practice and get better if you enjoy playing and have fun doing it.
As you get better listen to really good players
Go to their concerts and introduce yourself to them afterwards. Most good musicians will be delighted to have a chat with you. Ask can you play a quick tune for them just for fun.
Listen to the playing of the best players and try to figure out why they sound as good as they do.
Attend Master Classes and Workshops
There are a lot of specialised workshops that are run as part of local festivals. Keep a look out for these in your area. The Willie Clancy Week is a brilliant event for young musicians (plus it's near the beach!). Not only do you get the chance to learn from a great player every day for a week but you also get to meet and play with loads of people your own age from all around the country who share your interest in traditional Irish music. My own experience from when I was young is that these people ended up being my friends for life.
Born into a musical family in Cúil Aodha (Coolea), an Irish speaking area in West Cork, Conal Ó Gráda, author of the best-selling flute tutor, An Fheadóg Mhór, started playing tin whistle at the age of 7 in the school band. When his father took him to The Pipers Club in Cork he met his mentor, the venerable flute player, Séamus Mac Mathúna and the rest as they say is history.
Conal's first album, the highly influential, The Top of Coom, released in 1990, is an album of traditional Irish flute playing that still astounds today – many a top flute player both in Ireland and abroad credit Ó Gráda as one of their main musical inspirations. Conal continues to play, record and teach in his magical West Cork where he runs a 5 Day immersion course in Irish traditional music & culture each summer.
As a flute player myself, is mór an onóir dom é alt scríofa ag Conal a fhoilsiú ar bhlog McNeela Music. Míle buíochas, a Chonail – Paraic