If you want to learn to play the Irish tenor banjo, then you've come to the right place. We have expert advice about the best banjo for sale, including new banjos, used banjos and more.
If you're looking for a beginner banjo to play traditional Irish music, we highly recommend starting out on a 4 string, 17 fret, Irish tenor banjo. These banjos are perfect for traditional Irish music and will have you playing great music in no time at all.
How Much Does a Quality Banjo Cost?
At the beginner level, banjos have quite an accessible and affordable price range.
A good quality beginner banjo will cost upwards of €200/$200. How much you want to spend after that is up to you.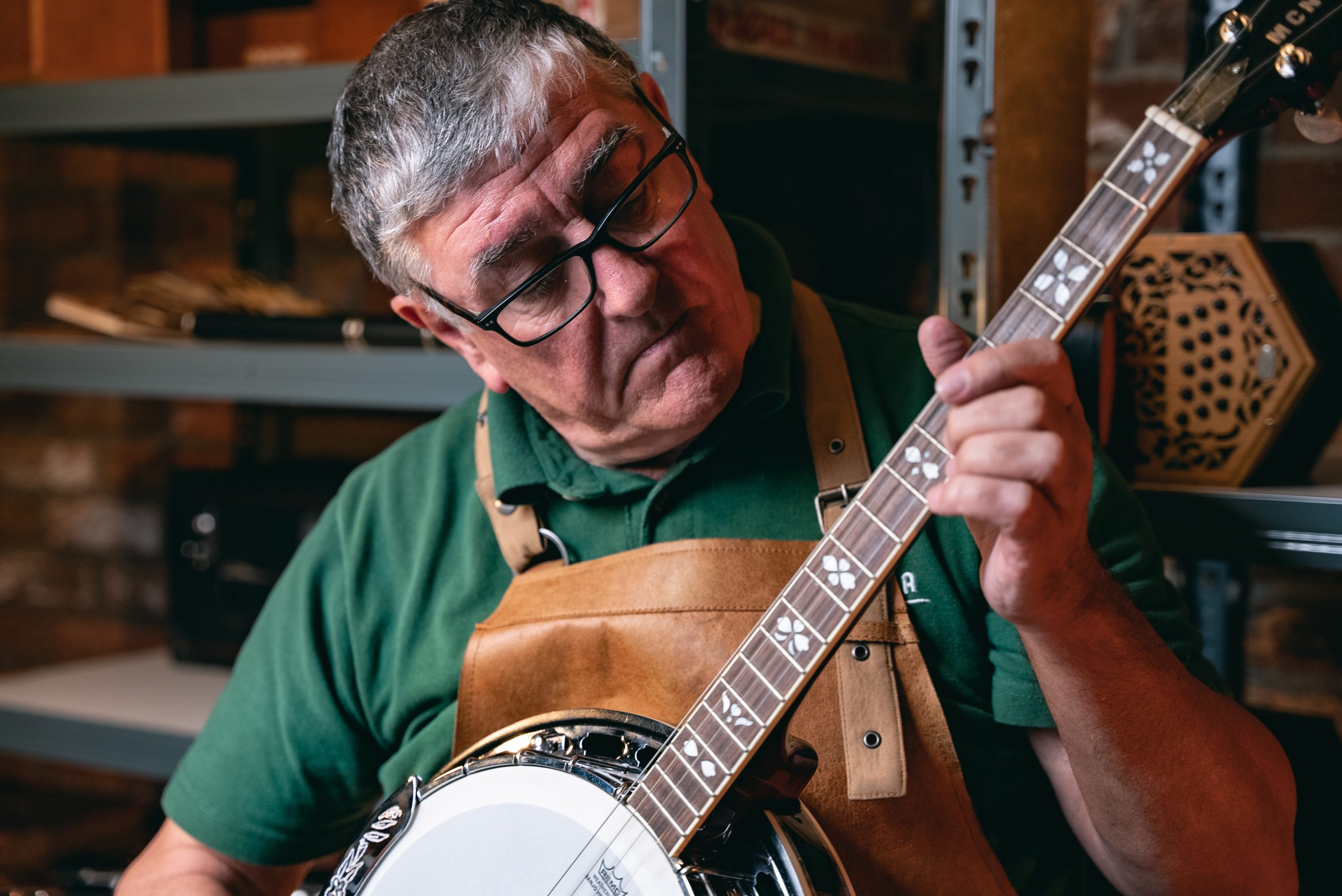 Is The Banjo Easy to Learn?
Once you get the hang of the fingering and plucking or strumming motion, yes the banjo is a relatively easy instrument to learn to play.
You'll need to master plucking the strings with a pick or plectrum before you can make a sound, but once you do, you'll be well on your way to becoming a confident banjo player.
Is the Banjo Harder to Play Than a Guitar?
Playing the banjo requires similar coordination and motor skills to playing the 6 string guitar.
While both instruments involve a similar skill level, the banjo requires less finger movement which can make it more accessible for those just starting out.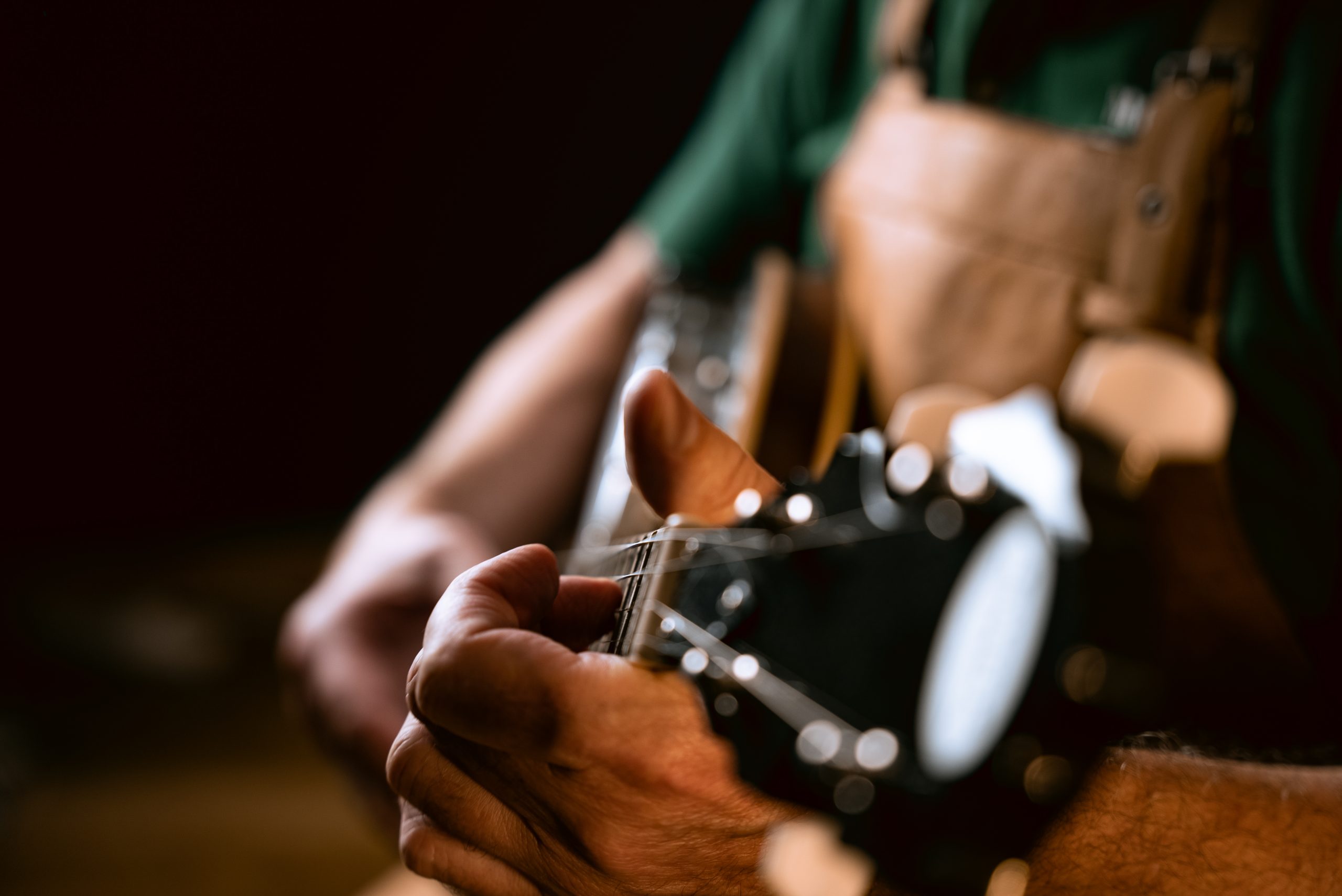 What's the Difference Between a 4 String and 5 String Banjo?
They're technically the same instrument, but the 4 string and 5 string banjo are structured slightly differently and require a different playing technique.
Five string banjos are commonly associated with North American folk music such as bluegrass, country music or jazz, and are typically tuned to GDGBD. The Irish tenor banjo or 4 string banjo uses GDAE tuning.
If you want to learn play traditional Irish music, a four string banjo is best.
Top Models for Beginner Banjo Players
If you're looking for a good quality banjo for sale at an affordable price, the McNeela Celt Banjo is ideal for beginners.
With a mahogany wood neck and head, rosewood fingerboard, maple bridge and Remo top, this is a well crafted, high quality instrument that would suit any beginner or intermediate player. It offers all the advantages of a 17 fret banjo. Click here to hear it in action.
The shorter neck and fretboard mean less stretching for small or inexperienced hands and it's also lightweight and comfortable to play:
Shop Banjos for Sale at McNeela Instruments
McNeela makes buying a banjo easy. We stock an extensive selection of 4 string and 5 string banjos including the iconic Deering Goodtime 5 string banjo – perfect for bluegrass, American country and folk music.
If you're ready for an instrument that will take you all the way to advanced level then check out our selection of vintage banjos from iconic brands including Bacon & Day, Kasuga, Leedy, FRAMUS and more.
Each of our vintage banjos for sale has been hand selected for its superb condition, playability, and of course, its superior tone.
We also stock all the banjo accessories you could need including picks, plectrums, strings, cases, gig bags and more.
For more information on buying a banjo check out the McNeela Banjo Blog.