I've been meaning to do a post on this for a long time as it's a question I frequently get asked. Don't worry, it's actually pretty easy to put a holding strap on your bodhran once you know how!
I'm going to take you step by step through the process and hopefully it will all be clear. If it still doesn't make sense, I'm here if you need any more advice. Just get in touch via email, phone or pop in to our shop.
Materials
You will need:
A screwdriver or Drill

Matchsticks x 4

A Stanley Knife or Cutting Blade
Instructions
1.  First things first, get your strap and locate the buttonhole at each end.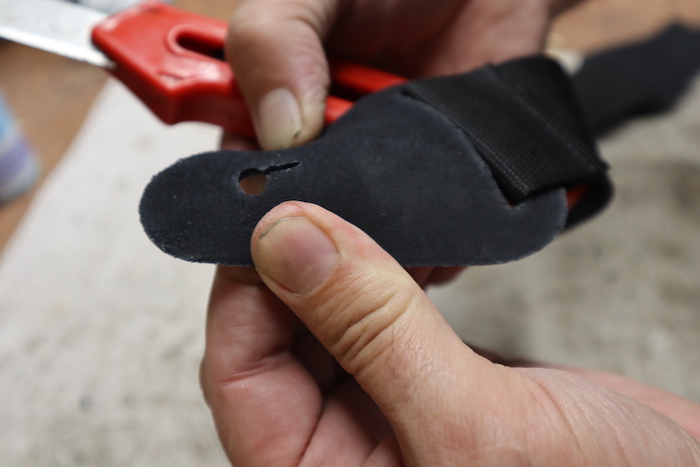 2.  Using a Stanley knife or blade, lengthen the slit under the buttonhole so it will fit over the button. Be careful with your fingers as the leather is quite strong.
3.  Next, take out your bodhrán and locate the two screws on the outside of the rim that secure the cross bar.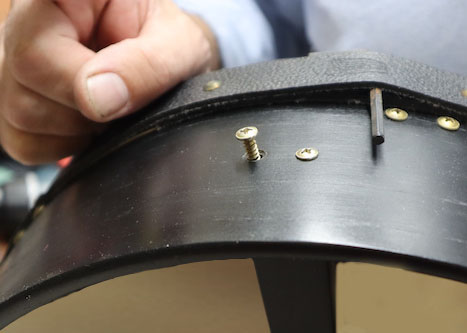 4.  Unscrew one and remove the screw and put to one side.
5.  Then, taking a matchstick, insert it into the same hole.
6.  Break off the top of the matchstick so that it's flush with the rim.
7.  Get the other matchstick and do the same.
8.  Next, take one of the buttons and one of the screws from the McNeela Bodhrán Strap Set. Insert the screw into the button and screw in using a screwdriver or a drill as per the pictures below. (Yes, I've once again hammered my little fingernail. Perils of the job.)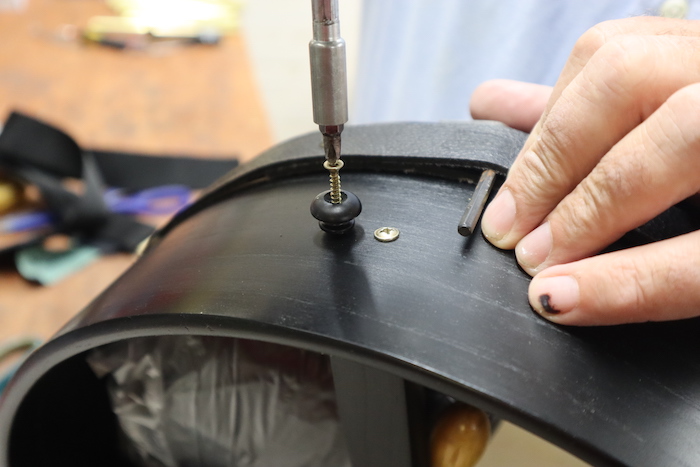 9.  Your first bodhran strap button should look like this: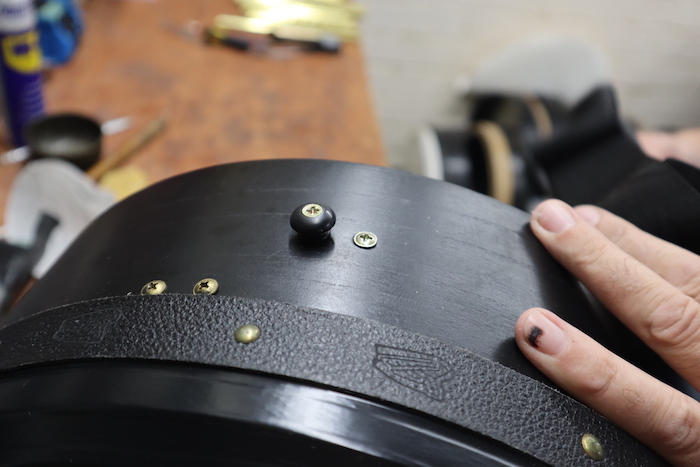 10.  Repeat the exact same process for the other side of the bodhran.
11.  Then, taking your strap, position the leather end over the button and secure it onto the button by pulling it tightly into the button space on the leather end.
12.  Repeat with the other end and there you go! You're now strapped in and ready to play.
Expert Bodhran Advice
For a wide range of bodhrans, accessories, tutorials and more, check out my online store at McNeela Music.
If you're in the market for a new drum, you might be looking for some guidance. For advice on how to choose the right bodhran for you, have a read of my blog post The Expert's Guide to Buying a Bodhran.
If you've truly caught the DIY bug, why not check out the Mcneela DIY bodhran making kit and learn how to build your own bodhran.